---

Retina Specialists of Ohio participates in the American Academy of Ophthalmology San Francisco Fellowship Match Program.
Our Current Fellow:
Sandra Sofinski, MD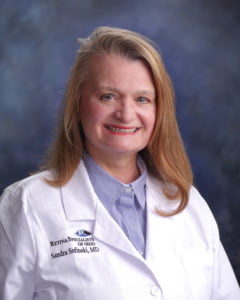 Congrats to our past Fellows:
Dr. Diana Leitner, MD 2017-2019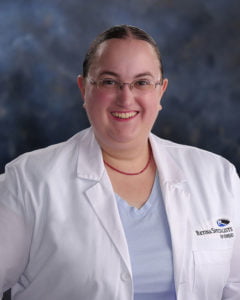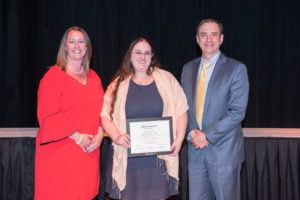 Nicole Beharry, MD 2015-2017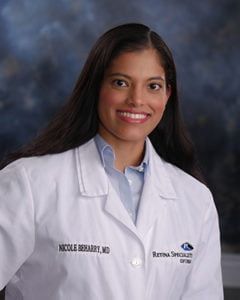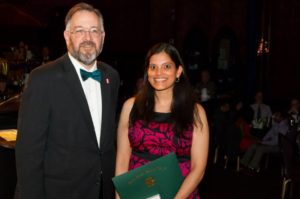 Florin Grigorian, MD 2013-2015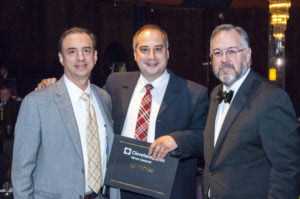 Enrique Calderon, MD 2011-2013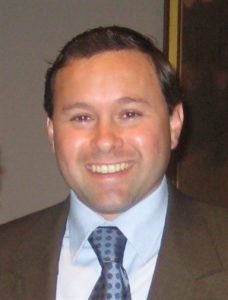 ---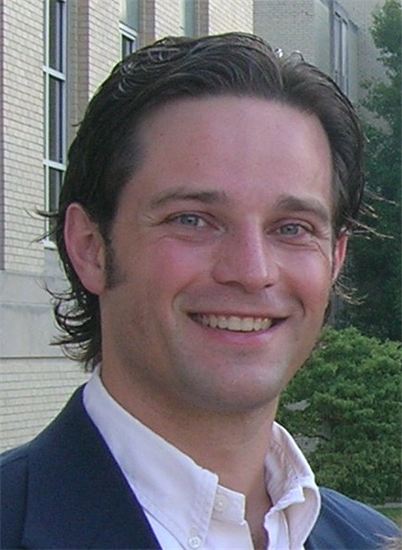 See what our past Fellow has to say:
Hello. My name is Scott Jamerson and I was a Vitreo-Retinal and Ocular Trauma Fellow at Retina Specialists of Ohio. I would like to take this opportunity to tell you about this unique and challenging fellowship, and how it prepared me for a career as a Vitreo-Retinal Surgeon.
The fellowship provides extensive opportunities to develop independent judgment and technical skills in a patient-focused, fast-paced environment. I have been trained in the evaluation of patients, interpretation of fluorescein and indocyanine angiography, ultrasonography, optical coherence tomography, laser photocoagulation, photodynamic therapy, pneumatic retinopexy, laser repair and prophylaxis of retinal detachments, and intra-vitreal injection techniques (including newly FDA-approved sustained-release drug delivery devices).
I divided my time between private practice and academic settings. We spend approximately one and a half days per week in the Retina Clinic at the main public hospital for Cleveland (MetroHealth Medical Center), where I was a Clinical Instructor with the Case Western Reserve School of Medicine. One day per week, I helped staff a Retina Clinic managed by Ophthalmology Residents from both the Cleveland Clinic and Case Western Reserve University.
Approximately two days are spent between several private practice offices in the Cleveland-Akron area. In addition to furthering my skills in the diagnosis and treatment of vitreo-retinal diseases, these settings have provided invaluable exposure to the daily requirements of managing a private practice. These have been invaluable learning opportunities which have provided an extra level of preparation for a career as a community-based retina specialist.
The remaining time is spent in surgery, with most of the cases either at MetroHealth or Novus Clinic, an ambulatory surgery center near Akron. The surgical volume during this two year fellowship is extensive, as I had participated in nearly 400 surgeries within the first year. Although the opportunity exists to work with residents in the OR, they did not negatively impact my surgical training. I have gained extensive experience in advanced vitrectomy techniques, scleral buckling, sub-retinal fluid drainage, ocular trauma repair and reconstruction, membrane peeling, repair of proliferative vitreo-retinopathy, pars plana lensectomies, and placement of posterior chamber glaucoma drainage devices.
I feel that this fellowship has provided me with many invaluable opportunities available at few other training programs. If you have any questions about the fellowship, please feel free to contact me. Good luck in your search for a Vitreo-Retinal Surgery Fellowship.
~Scott Jamerson, MD 2009-2011